Fully Automatic Banding
The Bandall fully automatic banding machines are designed for high production volumes and higher speeds in automated processes. Depending on your product specifications and the way in which the product must be guided to the banding arch, Bandall offers four basic models that each individually can be developed further as specials, multi-head machines and other fully automated tailor-made configurations.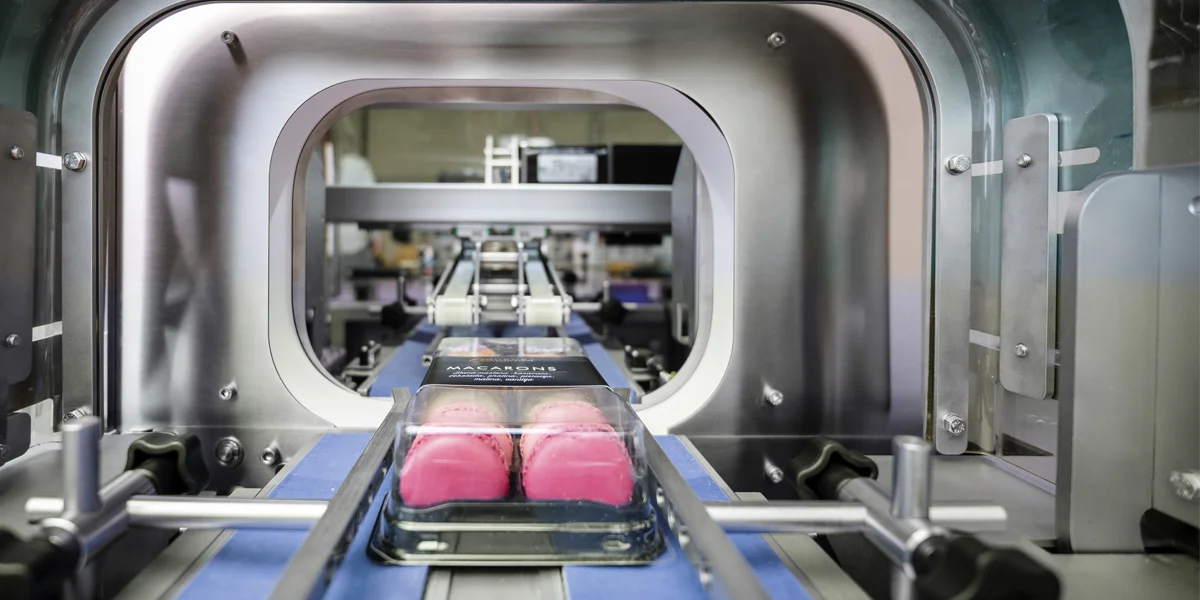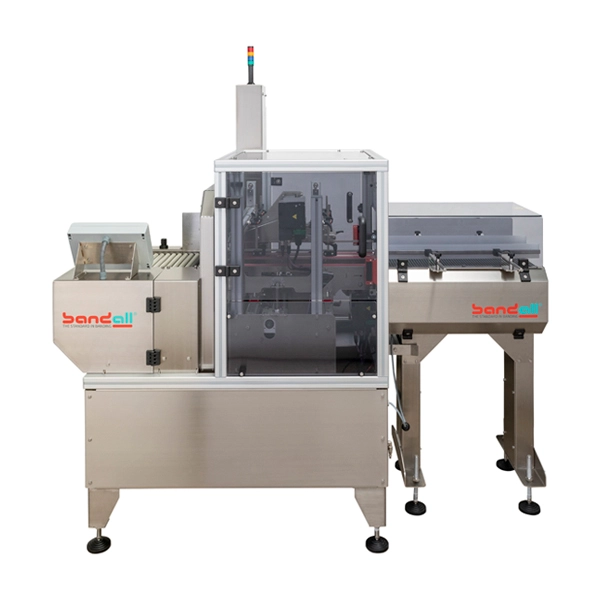 Bandall TXL
Product feed-through with powered top and bottom transport belts for more speed and precision.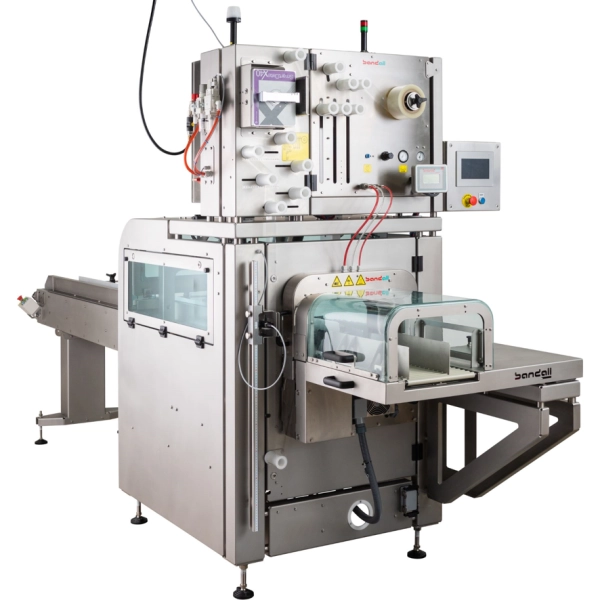 Bandall TRL
Products are being transported in a linear set-up.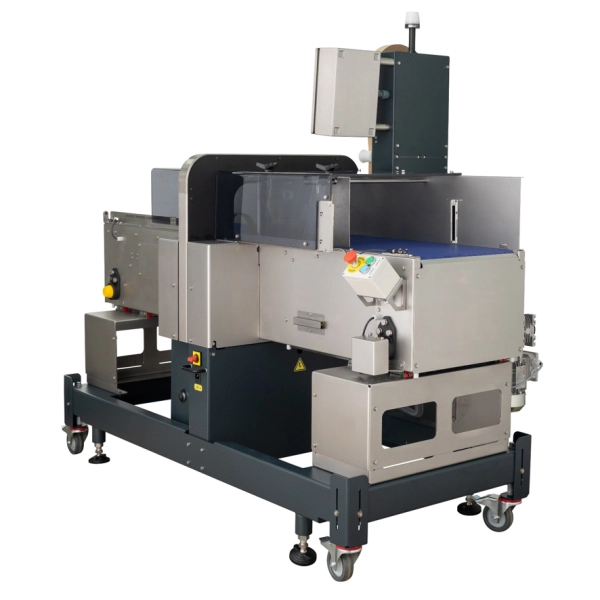 Bandall TRB
Infeed and outfeed line with independently driven conveyor belts.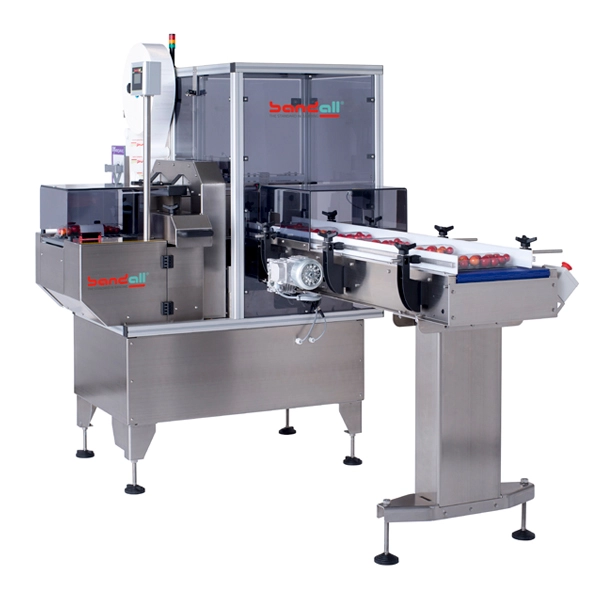 Bandall TRC
Infeed with a corner set-up, the product is rotated 90 degrees before going into the banding arch.
The ultimate in speed and precision
The Bandall V-series
This renewed line has been developed for even higher production speeds, precision, flexibility, and accessibility. High quality control technology, combined with Servo techniques, lead to banding speeds of 40 bands per minute, or more.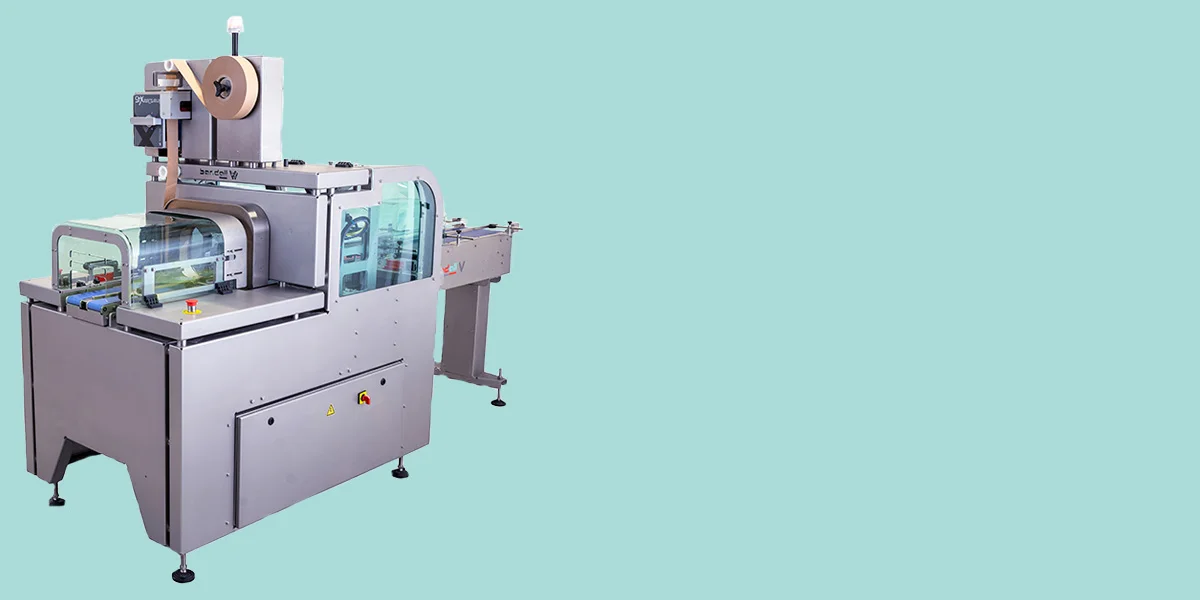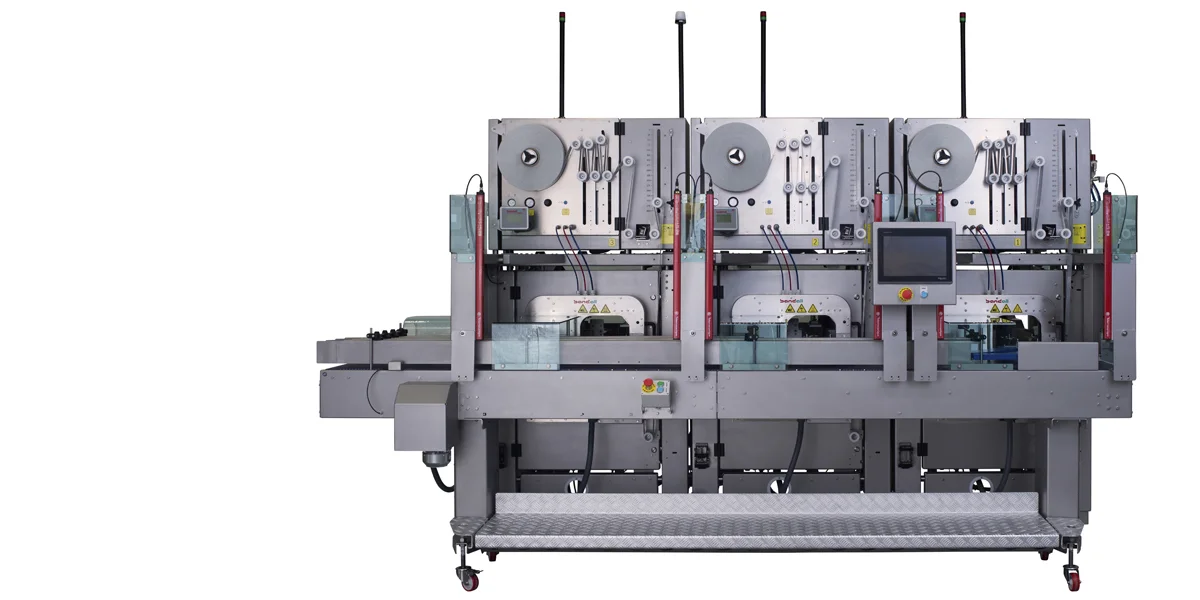 Tailor made
We build your fully automated banding machine on the foundation of the standard machine, based on various standardized sizes and modules. From there, the machines can further be customized, depending on how your product must be guided through the banding process.
Accurate infeed, feed-through and outfeed
Functional (servo-driven) pushers ensure a perfect positioning towards the banding arch. In addition, various infeed and outfeed options are available, such as powered roller conveyors, food grade conveyor belts, etc.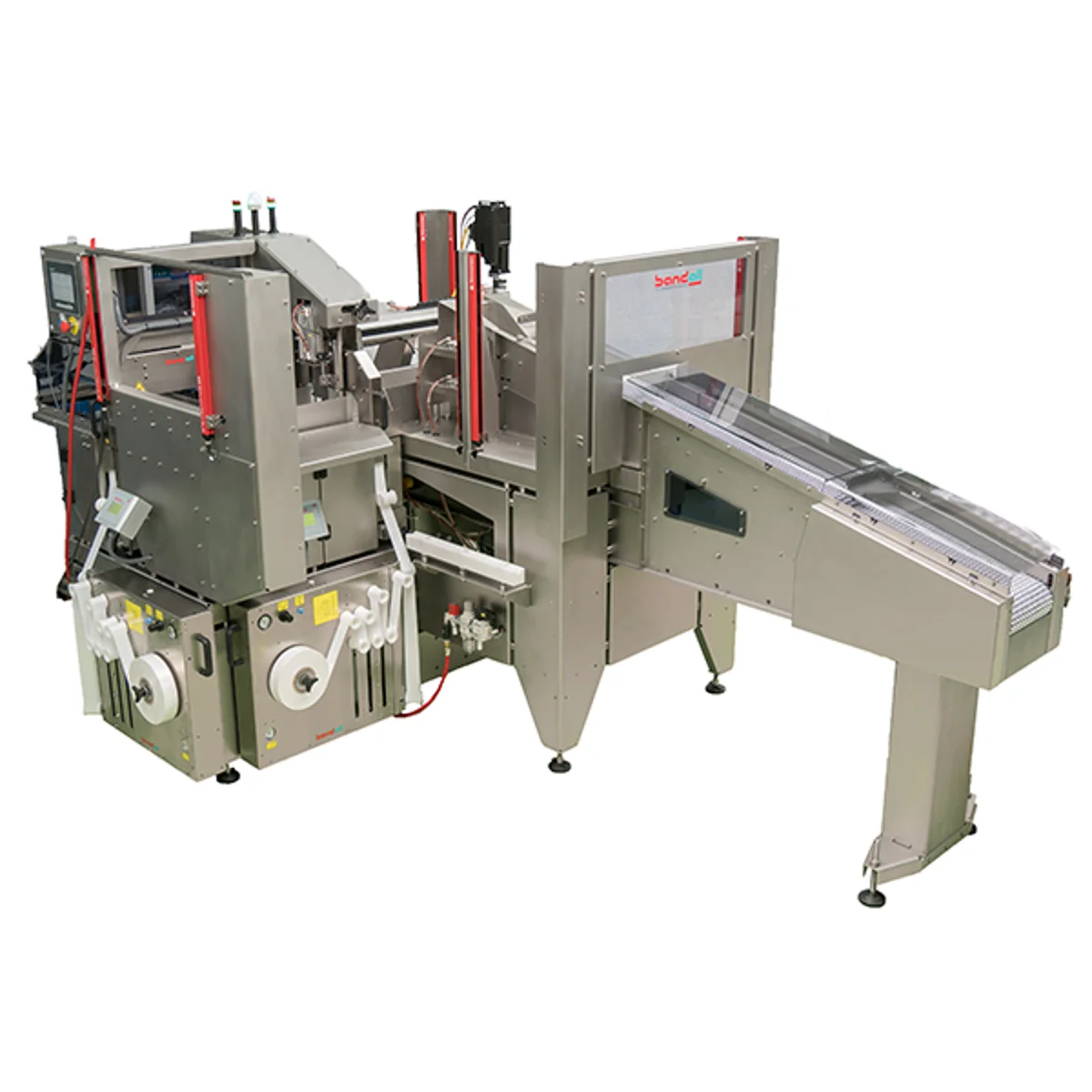 From standard to special
You can expand each Bandall banding machine with a wide range of options, such as printers, stackers, press, etc. Your product and process specifications are always leading and can generate various customized solutions. It is possible that the speed at which your products leave your production process is a reason to offer a multi-head version. This allows even higher production speeds to be achieved.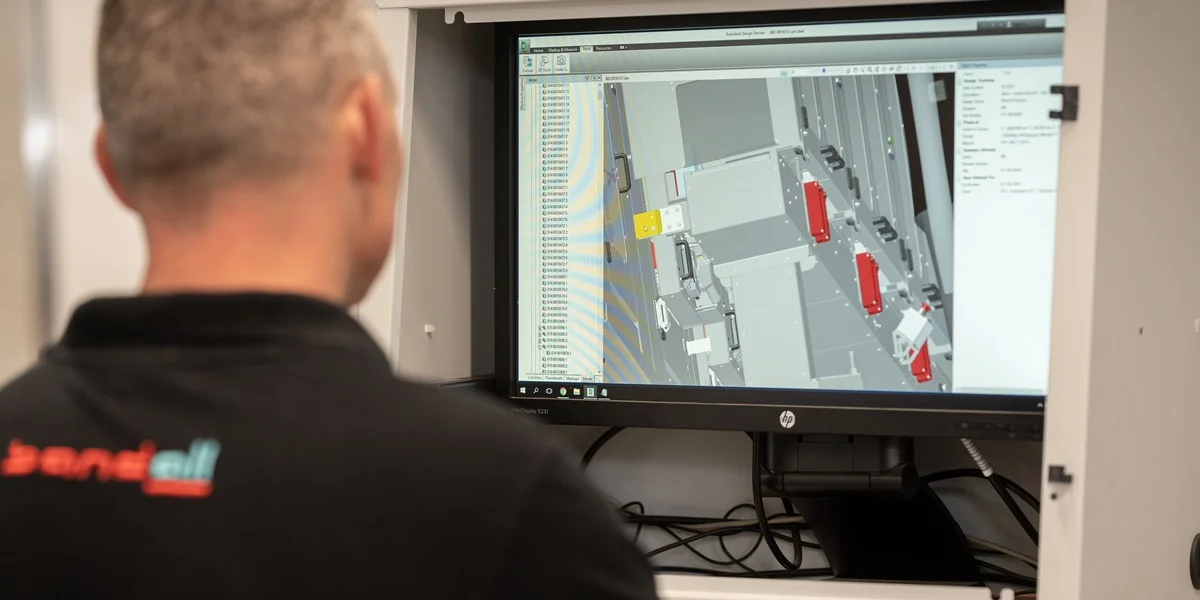 What fits your requirements?
Leave your contact details here and one of our advisors will get in touch!