Stand Alone banding machines
The Bandall Stand Alone banding machines are available in many versions. They all have one thing in common. They are based on the successful standard model. The machine has a modular structure and is known for its flexible, durable, and highly reliable performance. An almost endless number of options such as stainless steel, Multi-Width, printer, positioning system, or press make the Stand Alone extremely versatile. With a constant focus on innovation and support, the machine meets the wishes of clients and the industry.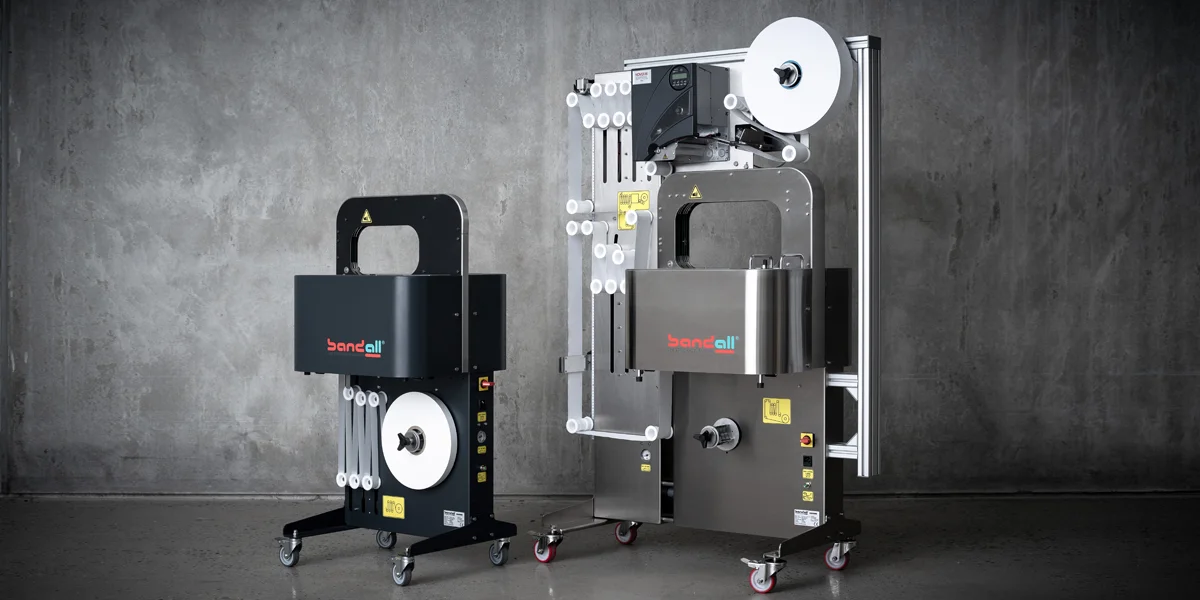 Standard model
The Bandall Stand Alone consists of standardized modular components. As a result, the machine can be delivered quickly and easily, completely tailored to your wishes. The machine is standard available in various arch sizes and is suitable for 28, 40, 48, 60, 75, 100 and 125 mm wide banding material. Different widths are also possible upon request. With the Multi-Width option, you can achieve even more flexibility, as it allows you to run multiple band widths on the same machine.