Stacking and bundling
Bandall offers various possibilities for the fully automatic stacking and bundling of products using only one machine. Whether you're stacking and bundling 2, 3, or 7 products, big or small, Bandall offers the right solution. From standardized to fully automatic and customized multi-head machines.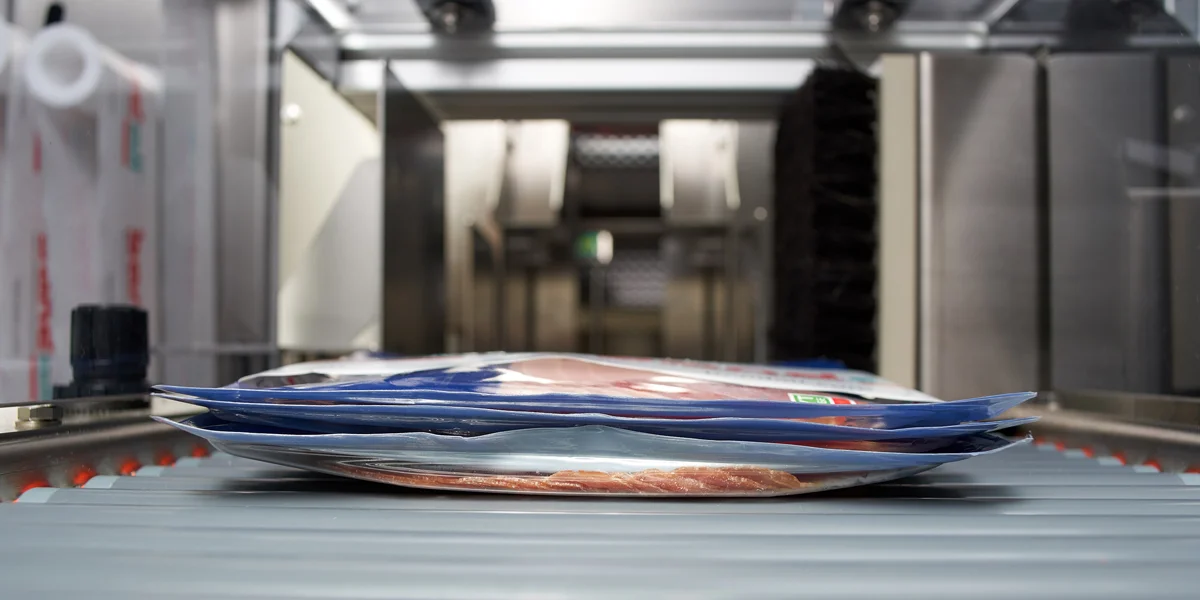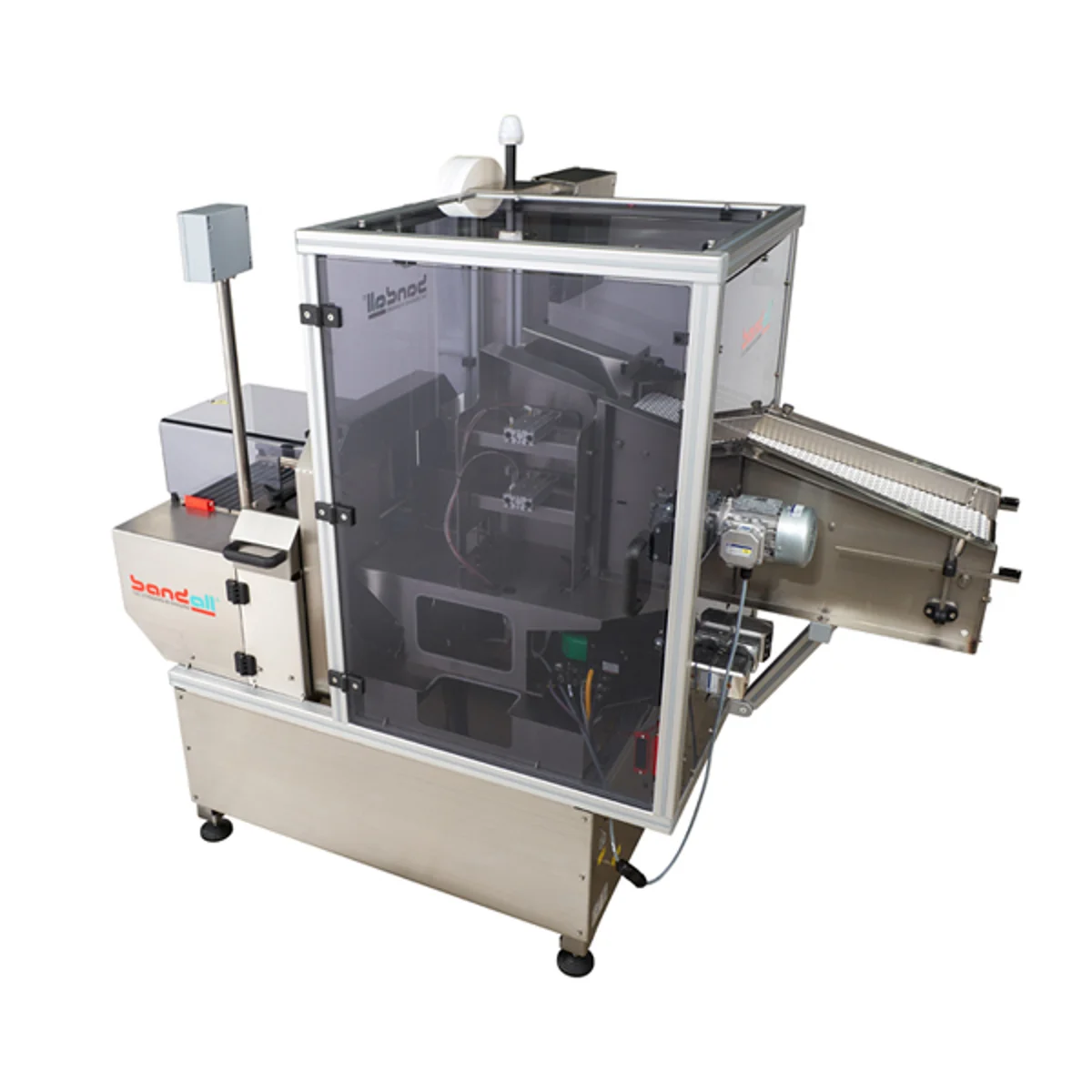 Fully automated stacking and bundling
Of course, you are also able to stack and bundle semi-automatically using our Stand Alone machine. For large production volumes, we offer various fully automated stacking and bundling solutions. For even larger production volumes and speeds, we also offer multi-head machines. Which solution fits your situation best, depends on your product and process specifications.
The V-TRC-ST
Stacking and bundling in a corner position
The V-TRC-ST is perfect for the fast and efficient bundling of small boxes. It can handle up to 240 boxes per minute, so it is ideal for high production capacities and speeds. The machine comes with an interchangeable banding arch, meaning you can change band widths on the same machine. This also allows for easy maintenance.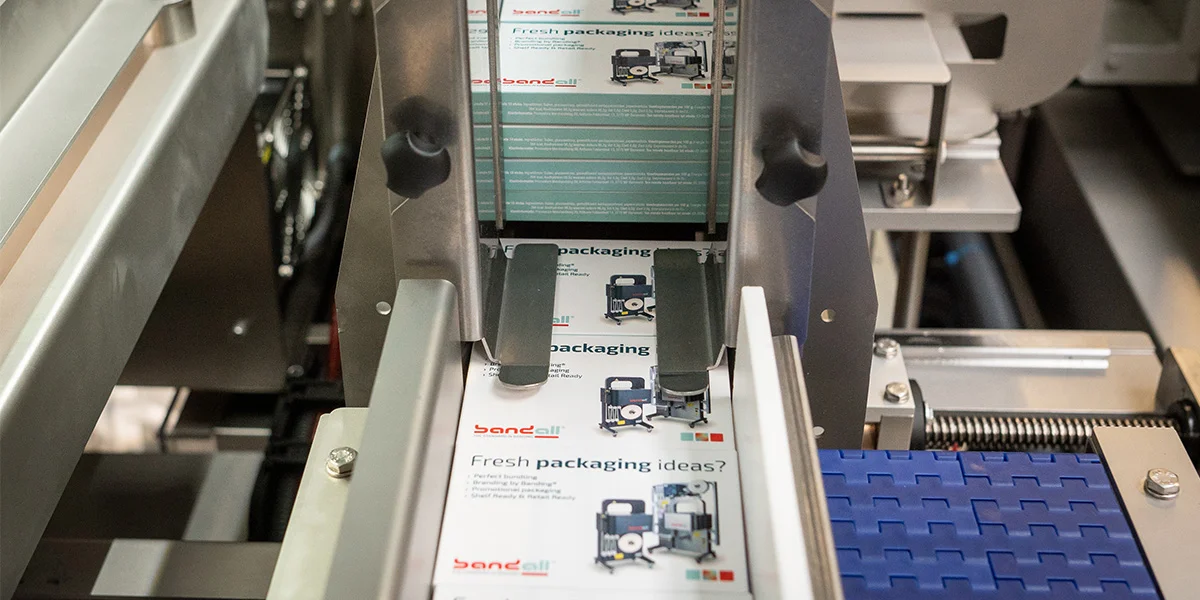 The TRL-ST; compact stacking and bundling machine
The compact TRL-ST stacking and banding machine is very suitable for making multipacks quickly and fully automatically using as little packaging material as possible. This machine is equipped with a short infeed line and an integrated stacking unit, and is suitable for a large range of product sizes. The end result is a firmly bundled stack of flat boxes, thermoformed packaging, or flow packs. Ideal for Retail Ready Packaging or promotional packaging.

Your benefits with TRL-ST
• Compact and flexible
• Fast and budget-friendly
• Fully automated infeed and outfeed
• Different product sizes possible
• Easy to adjust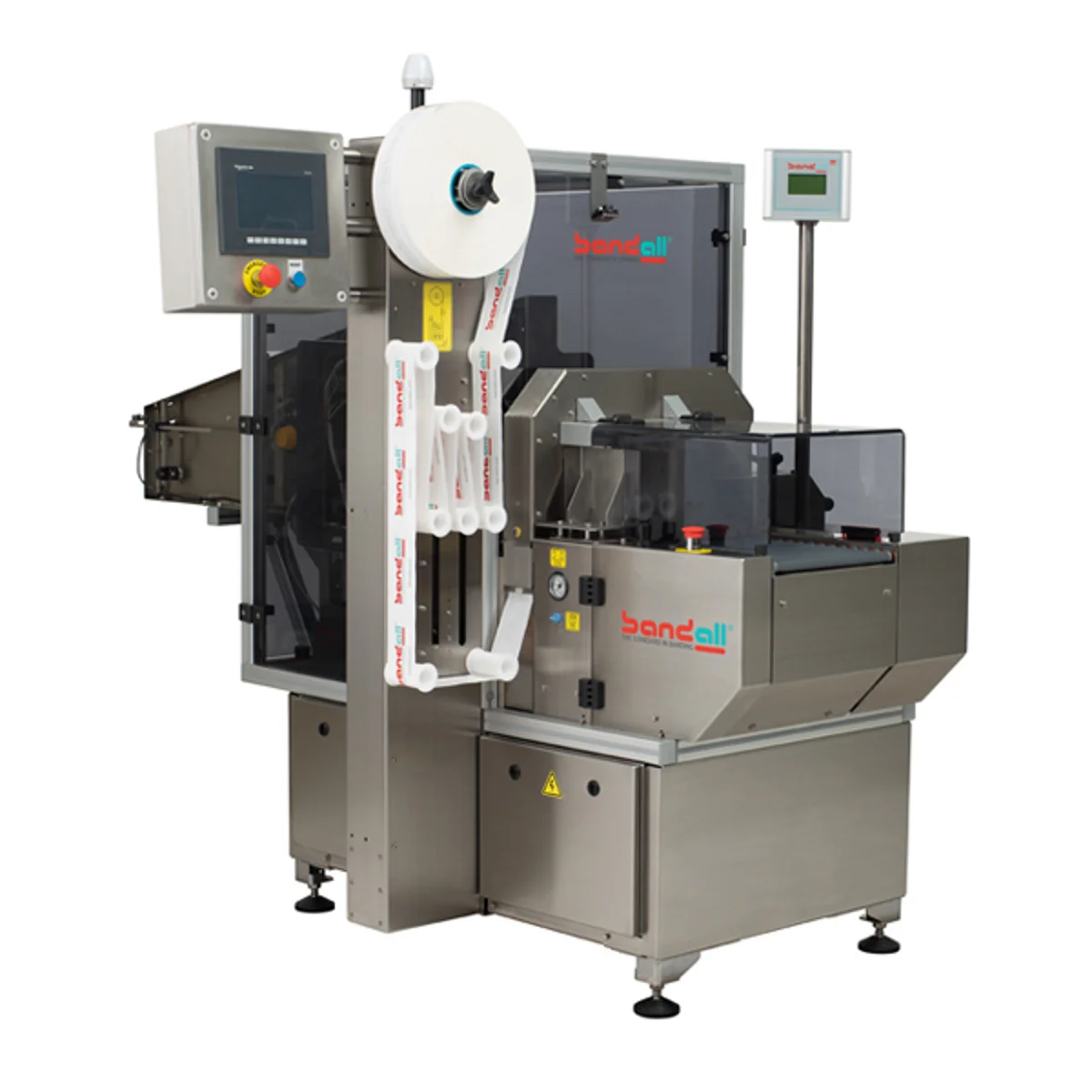 Stacking and bundling with a Multi-Head Machine
If the products leave your production process at high speeds, we may recommend a multi-head machine. These machines divide the supply over several lines, with each line having its own stacking unit and banding head. The machines can be made with two, three, four, or even five heads. These are often standardized and proven technologies, combined with product-specific customization.
Your benefits with a multi-head machine
Very high production capacities possible
Guaranteed stable bundles
Fully automatic infeed and outfeed
Easy to adjust
Available with various printer options for variable prints
All benefits of the unique band feed-through system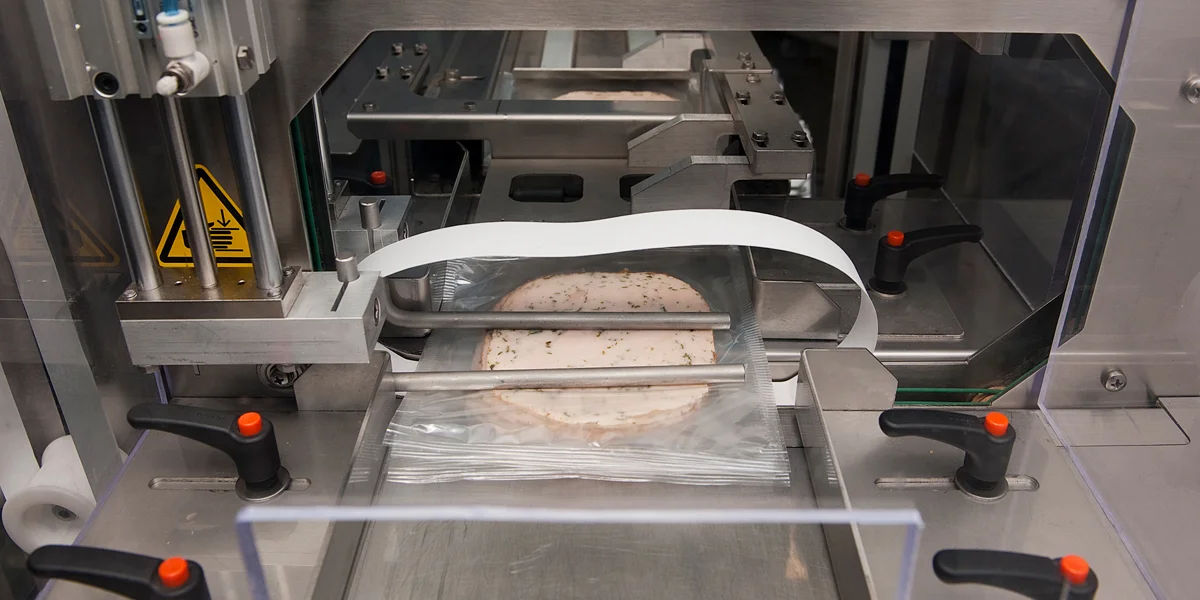 Stacking and crosswise banding
In some cases - often for logistical reasons - product bundles require additional sturdiness. Crosswise banding could be an option in such a case.
Immediate benefits:
Less packaging material compared to shrink film
Optimal transport efficiency
Extra strong bundles
Excellent references worldwide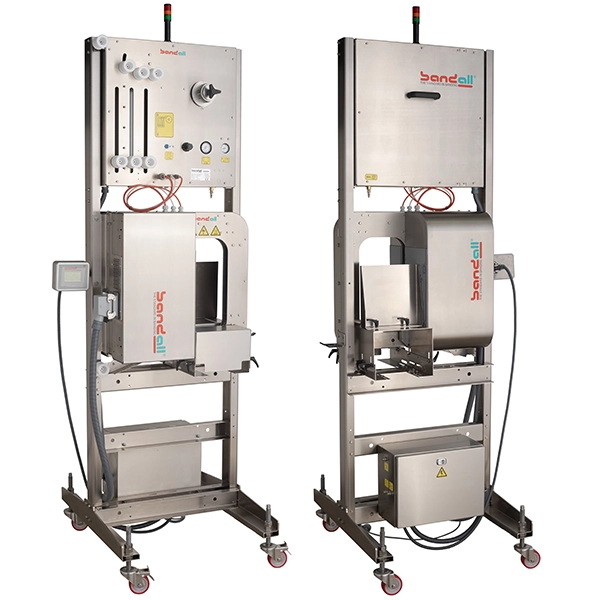 Tailor made banding machines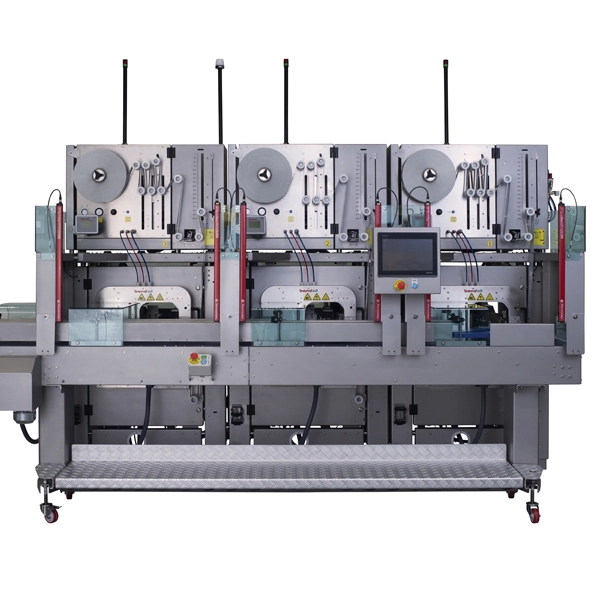 Multi-head machines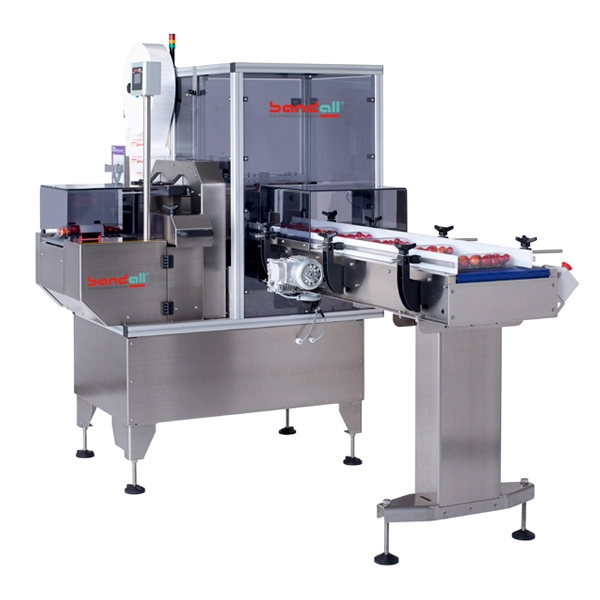 Fully automatic banding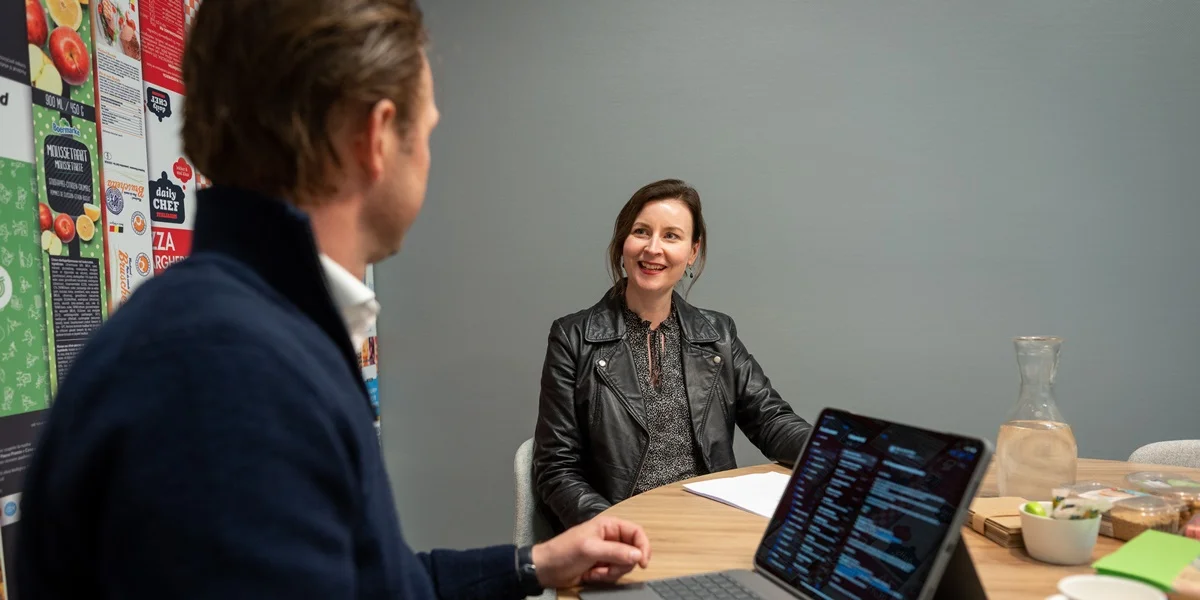 Want to know more?
Leave your contact details here and we will get in touch!